Selent Inc. offers new Shingle Roof Installation service in Geneva, St. Charles, Elgin, Glen Ellyn, Aurora, Naperville, Campton Hills, Wheaton, Batavia, Elburn, Sycamore, and other nearby communities.
Shingle Roof Replacement Service
For over 35 years, local residents have trusted the Selent Inc. Team with all their shingle roof replacement needs. We offer brands and materials to fit any budget. At the time of a quote, we will provide you with a good, better, and best option. To receive a free quote, contact us today!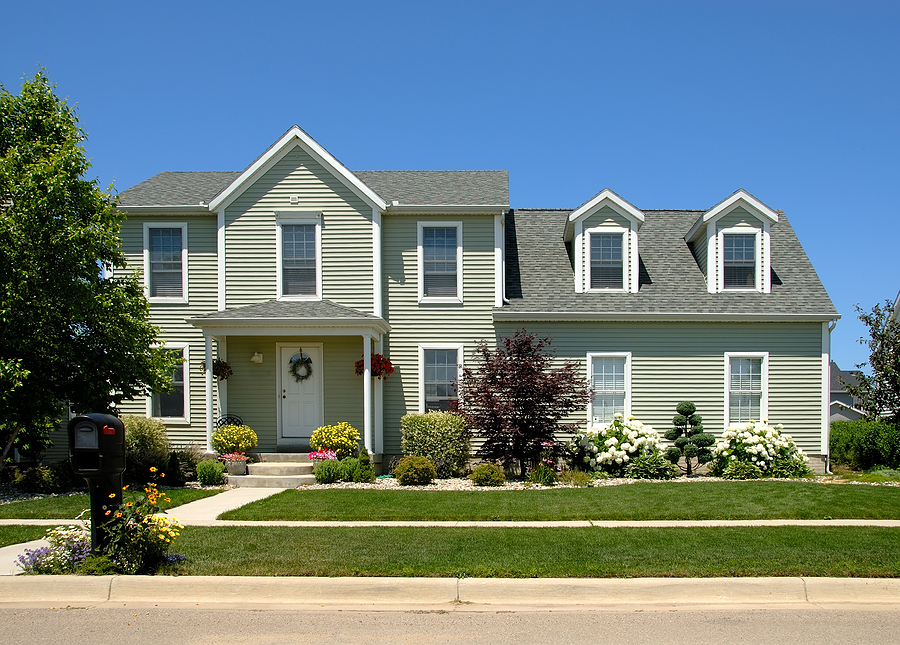 Shingle Roof Installation
For over the past 35 years, we have offered superior shingle roof replacement & installation service throughout the Geneva, Illinois area. Our roofing contractors are expert-trained, and we are licensed, bonded, and insured. Together we will find the perfect shingles to increase your home's energy efficiency and curb appeal goals.
We typically use Owens Corning shingles and roofing products due to their superior quality. Their wide range of shingles offers a variety of benefits: WeatherGuard Technology, SureNail Technology, TruDefinition Color, 10 Years StreakGuard, 130 MPH Wind Resistance, and a Limited Lifetime Warranty
Signs Your Shingle Roof Needs Replacement
Your roof has outlived its lifespan
If your roof is 20 years or older, it is time to consider a replacement. Once this age has been reached it is common for the natural wear and tear to show.
Shingle edges are curled or cracked
If you notice your shingle edges are curling or the shingle tabs are cupped or cracked contact our team! Another sign to be on the lookout for is bald spots or granular buildup in your gutters and downspouts.
You are seeing more and more roofs in your neighborhood getting replaced
Homes in the same general neighborhood were built around the same time period, meaning your roof is probably experiencing the same issues that led your neighbors to replace their roofs.
Experience
Selent Incorporated was formed in March 1984 as a full-service roofing company. Over the years we have built a reputation as a trusted contractor in Geneva, Illinois. In fact, a large percentage of our work comes from referrals. 
We are fully licensed and insured
We are fully licensed by the State of Illinois.  Our company is fully insured, including liability, property, and worker's compensation.
Quality
A major part of our growth can be attributed to an unrelenting commitment to the quality of the work we do as well as our commitment as a whole to give a positive experience to our customers. Our work speaks for itself. We never add any hidden, or un-agreed upon charges. We purchase all of our products and materials directly from the manufacturer and pass the savings on to you. We also stand behind our work with our workmanship warranty. At Selent, there is no substitute for quality and reliability.
"We solicited three proposals to replace our roof. The old one was not leaking but it was old. One should not wait until ice or rain damage causes problems that can be avoided. We received a solid proposal from Brian and were offered the names of other places where roofing was done in the area. The entire job (removal of old shingles etc., new protective shielding, improved valleys, and entire roofing was started at 7 AM and finished with excellent cleanup by 7 PM. Many compliments from neighbors and we are very happy. Thanks, Brian and team."
-Edward M.
"Brian at Selent Roofing Inc. was amazing to work with. We had a contractor bail on us after starting our Roofing and Siding installation. Selent stepped right in and took care of everything. Their work is excellent. They addressed every detail and kept us up to date every step of the way. Words can't say how much we appreciate their concern for our satisfaction. High recommend for roofing, siding rain gutters, and stone accents!"
-Yumna B.
Need Emergency Storm Remediation?
Our crews are available for immediate inspections! If we find storm damage, we will work with your insurance provider and provide prompt remediation service.