Steel Standing Seam Roofing
Selent Inc. offers new steel standing seam roof installation services in Geneva, St. Charles, Elgin, Glen Ellyn, Aurora, Naperville, Campton Hills, Wheaton, Batavia, Elburn, Sycamore, and other nearby communities.
Steel Standing Seam Roof Installation Service
If you have been considering a new steel standing seam roof for your home contact Selent Inc today. We offer brands and materials to fit any budget. At the time of a quote, we will provide you with a good, better, and best option. To receive your free quote, contact us today!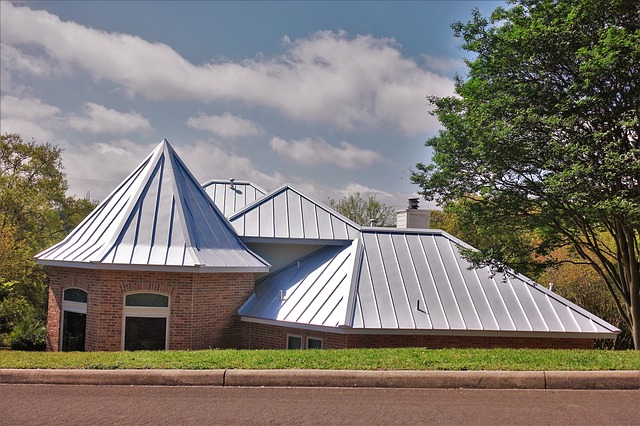 Standing Seam Metal Roof Service
Over the past 35 years, we have offered superior standing seam metal roof replacement, repairs, and preservation treatment services throughout the Geneva, Illinois, area. Our roofing contractors are expert-trained, and we are licensed, bonded, and insured. Together we will find the perfect materials to increase your home's energy efficiency and curb appeal goals.
Metal roofs are some of the most durable roof times available and will last for generations with minimal maintenance. 
Benefits of Standing Seam Metal Roofs
Water Tightness & Long Lasting Durability
Standing seam metal roofs are commonly referred to as "lifetime roofs" because they can last between 40-70 years. With their concealed fastener systems a standing seam roof eliminates potential leak points that other roofing material installations often present. 
You can't deny the modern, sleek, and clean design that comes with a standing seam roof. These roofs create instant drama and curb appeal. 
A large selection of available colors and panel sizes allows you to create a unique design. 
Experience
Selent Incorporated was formed in March 1984 as a full-service roofing company. Over the years we have built a reputation as a trusted contractor in Geneva, Illinois. In fact, a large percentage of our work comes from referrals. 
We are fully licensed and insured
We are fully licensed by the State of Illinois.  Our company is fully insured, including liability, property, and worker's compensation.
Quality
A major part of our growth can be attributed to an unrelenting commitment to the quality of the work we do as well as our commitment as a whole to give a positive experience to our customers. Our work speaks for itself. We never add any hidden, or un-agreed upon charges. We purchase all of our products and materials directly from the manufacturer and pass the savings on to you. We also stand behind our work with our workmanship warranty. At Selent, there is no substitute for quality and reliability.
"Brien and his team provided a very high quality workmanship on shingling, gutter/soffit/facia, window and door casings, and metal roof over our new entryway. They were responsive to several changes in our refurbish and offered us a great price with no hidden surprises. I would highly recommend Selent Roofing. ."
-Tom W.
"Brian at Selent Roofing Inc. was amazing to work with. We had a contractor bail on us after starting our Roofing and Siding installation. Selent stepped right in and took care of everything. Their work is excellent. They addressed every detail and kept us up to date every step of the way. Words can't say how much we appreciate their concern for our satisfaction. High recommend for roofing, siding rain gutters, and stone accents!"
-Yumna B.
Need Emergency Storm Remediation?
Our crews are available for immediate inspections! If we find storm damage, we will work with your insurance provider and provide prompt remediation service.